Welcome to the New Lexus of Manhattan!
    
    From the moment you walk into our 11th ave gallery or drive up our four story helix ramp to our dealership, we guarantee that you will have an automotive experience like no other!  The instant energy that you will feel is far different than what any other dealership has to offer.  That is what makes our dealership so special and unique.  In a space that extends from 11th ave to the West Side Highway, we have combined a shared space with our sister store, Toyota of Manhattan.  That's 2 dealerships sharing over 240,000 square feet of space to ensure one goal is met, to provide each and every guest with the most unique automotive experience in Manhattan.  Every single one of our team members is dedicated to fulfilling that goal and brick and mortar alone, doesn't get it done.   Whether you are buying, leasing, servicing or simply buying a part for your Lexus, we want to ensure that you always come back to do business with us.  Taking great care of our customers will ensure success for the long term.
    Having customers who are fans of ours will truly drive the success of our company.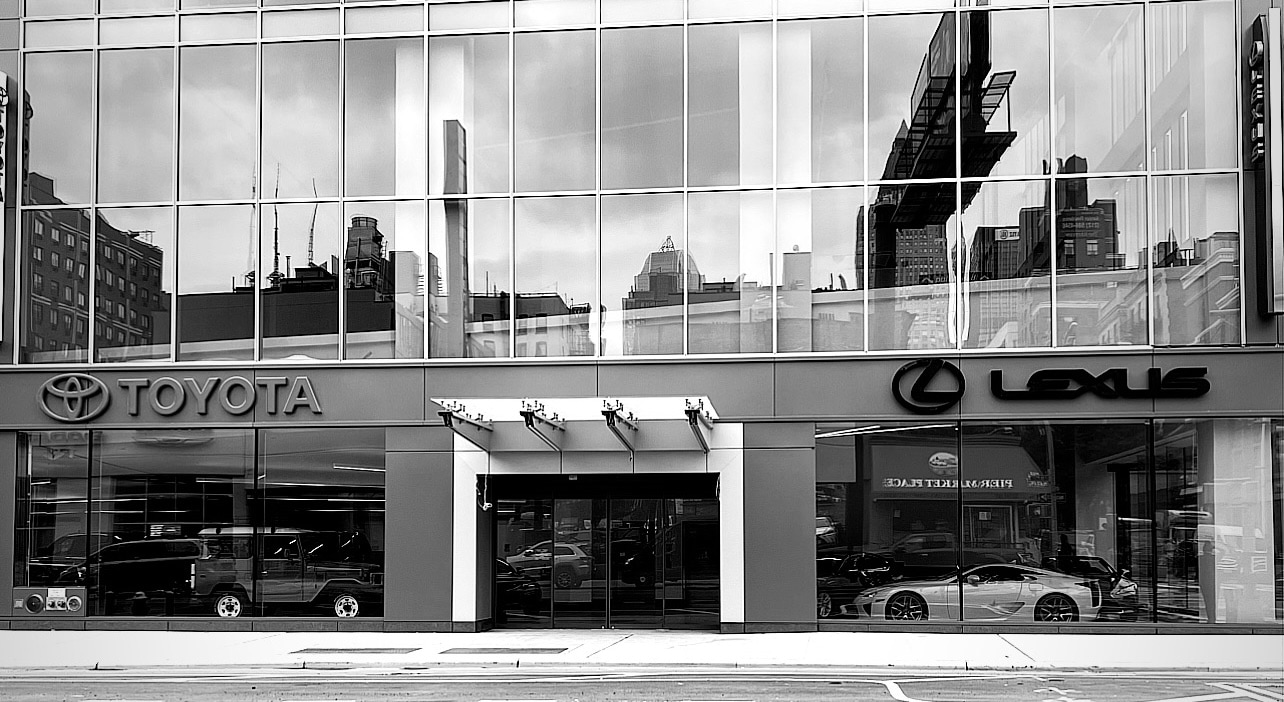 Lexus of Manhattan is a full-service dealership offering:

Lexus of Manhattan has experienced and reliable Service and Parts departments that are open extra hours to help accommodate our customers' schedules, and as always, Lexus of Manhattan offers competitive pricing for your automotive maintenance needs.  Customer satisfaction is our highest priority, and our staff is committed to achieving this goal in every aspect of our business.  Please feel free to reach us at (212) 977-4400 if you have any questions or comments.